Here at Ardent Pest Management, we understand the importance of maintaining a pest free environment for your family, staff and customers. we are the experts in ensuring your property's pest issues are identified and treated accordingly in an efficient, professional manner.
We cater to all facets of pest management:
We hold long term contracts to service several holiday parks, retirement villages, hotels, motels, schools and other commercial and retails premises.
Termite Inspections, baiting & management
Termites cause millions of dollars' worth of damage to timber in Australian homes each year. Termite colonies eat non-stop, 24 hours a day, 7 days a week.

The Australian Standard recommends a termite inspection be performed at least once a year. Not having regular inspections and taking the necessary steps to protect your home is putting your investment at risk.

Imagine being told that your family home has sustained thousands of dollars of damage due to these silent destroyers and unfortunately your home and contents insurance does not cover termite damage.

This is where we can help! Ardent Pest Management specialise in termite management and prevention.

When you book a termite inspection with us, on request, our technicians will provide you with a written quote for a termite management system that is tailor made for your property. We do not believe in one size fits all solutions!
are you after expert advice? you've come to the right place!
Pre-Purchase Pest & Building Inspections
We understand that purchasing a home can be a very stressful process. It is essential that the property is properly inspected to ensure you are aware of any defects or pest issues including termites.
All homes contain timber elements in their construction and therefore are at risk of termites attacking and causing damage and weakness to timber structures such as roof frames, wall frames, decks, handrails, external steps and timber retaining walls.
Moisture is another major concern. Moisture damage to structural timbers can call into question the structural integrity of your home. Moisture is also a key element to mould. In some cases, mould in your home can make you sick, causing respiratory issues, and triggering allergies.
Asbestos is still found in older homes. It is important that this is identified during an inspection as renovating a home containing asbestos needs to be done so with extreme caution – going in blind could cause serious health issues.
Our technicians check for all defects and potential hazards when they conduct a combined Pre-Purchase Pest & Building Inspection on your potential investment and provide you with a comprehensive report to consider.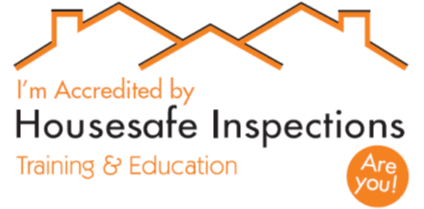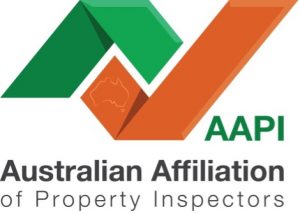 Pre-Construction Termite Systems
Our technicians are fully trained and accredited with FMC HomeGuard®
Why is HomeGuard® installed?
HomeGuard® Precision Termite Management System is installed during the construction phase of your property and is designed to deter concealed access and is a component of your property's termite management system; regular inspections (intervals not exceeding 12 months) form the other key component.
How long will HomeGuard® last?
The HomeGuard® range of products are manufactured in Australia from high quality polymers that are designed to handle the rigours of construction and provide effective protection from subterranean termite infestation for the design life of the building or 50 years, whichever is first.
The HomeGuard® Precision Termite Management System Warranty
The HomeGuard® Warranty is a 50 Year Warranty; during the warranty period the Property Owners must, at their own expense, arrange for thorough and regular inspection(s) of the property for the presence of termites at intervals recommended by their FMC Accredited Company, but not exceeding 12 months; ensure the inspection is being carried out according to the Australian Standard AS3660 series or AS4349.
For more information, please see www.fmcaustralasia.com.au/our-products/homeguard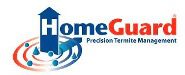 Commercial & retail pest management
Here at Ardent Pest Management, we understand the importance of maintaining a pest free environment for your staff and customers.
We are the experts in ensuring your property's pest issues are identified and treated accordingly in an efficient, discrete and professional manner. It is extremely important to have regular inspections and treatments to prevent pest infestations. Not to mention how unsightly rodents, cockroaches and other pests are and how damaging they can be to your profits and reputation in a retail or commercial environment.
For commercial and retail clients, we can create a regular treatment plan to suit your needs that complies with your audit requirements.

Maintaining a pest free business space is essential, think of it as an investment and give yourself some peace of mind!